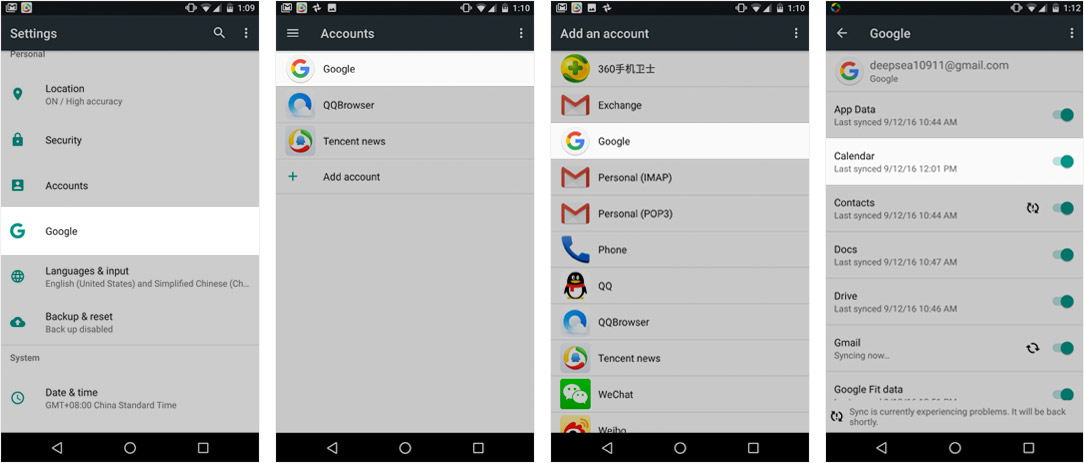 1. Go to Settings choose "Accounts". This will display all the accounts that you have connected to your Android device.
2. Select "+Add account". A list of possible account will be shown.If your Google Account is already connected, select your username and ensure that "Calendar" is switched on in order to sync your calendar.
3. Select "Google" from the list of available options. Select "Existing" if you want to log in with your Google account, or choose "New" to create a new one.
4. Wait for your new account to sync. After adding your Google account, it will take a minute or two to sync all of your data to your Android device. You can check if your calendar is being synced by tapping new account in the Accounts list and check if your "Calendar" is turned on.